Description
PolarPro Red Snorkel Filter for GoPro HERO4 Session
The PolarPro Red Snorkel Filter for GoPro HERO4 Session color corrects for underwater footage in tropical waters. This allows the camera's auto white balance to deliver more accurate and vibrant images.
Images will be free of unsightly blue or green casts. The filter is suitable for depths of 2 to 30′, which covers most of the HERO4 Session's 33′ depth rating.
It features a snap-on design for easy installation and removal, and includes a tether to attach the filter to the camera for added security.
The perfect underwater filter
Enhance your GoPro Hero4 Session's footage when filming underwater by correcting the camera's own poor auto white balance feature that would often lead images to look highly blue or green. The Red Scuba Filter from PolarPro combats this perfectly by reducing the blue / green elements, thus enabling your action camera to record vibrant tropical colours whilst out snorkeling. Working at depths between 2 and 30 feet, the PolarPro Snorkel Filter makes capturing beautiful reefs and colourful fish in their true image easier than ever.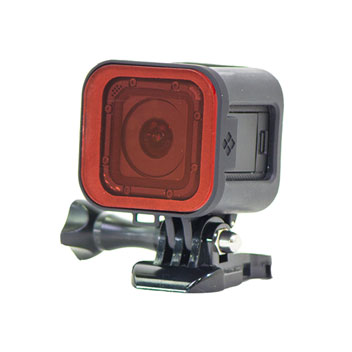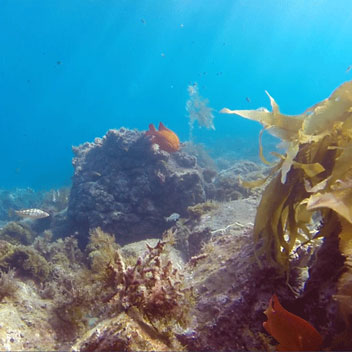 Snap-on design
Extremely quick and easy to install, this amazing lens can be applied to your GoPro Hero4 Session action camera in seconds. Easily removed too, you can switch between your other lenses you may have efficiently so you're never in danger of missing your next shot.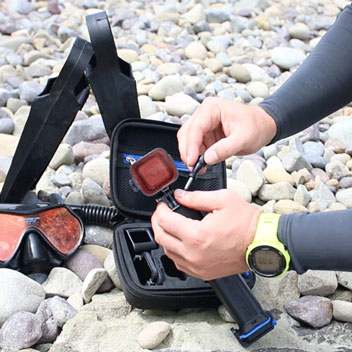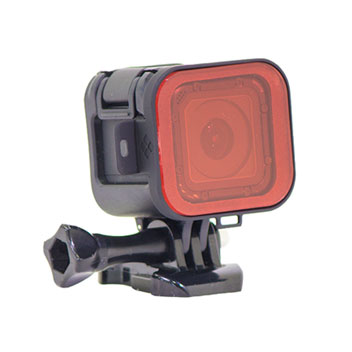 Glass lenses for sharp optics and extreme durability
Made from high quality glass, this Snorkel filter produces sharp optics and are even scratch resistance, making them ready for any activity imaginable.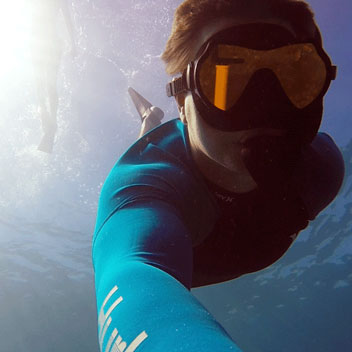 Specifications:
Compatible with the GoPro Hero4 Session.
ABOUT POLAR PRO
Founded on the simple mission to improve the outdoor filming experience, PolarPro designs products to help you capture the most epic content possible. With headquarters in Costa Mesa, CA, it's team of action sport enthusiasts and cinematographers aim to develop products inspired by real experiences, that solve real problems. With a wide range of custom designed products, we offer the solutions you need to capture high quality content; wherever your adventures may take you.
PolarPro products have no limits. From snow-capped peaks to deep water dives, our products are guaranteed to endure any adventure you take them on.
« Designed By Adventure, For Adventure »